Heard County School System will be closed for children on Thursday, September 17th. School will be closed due to an overabundance of caution after watching the 11:30 a.m. National Weather Service briefing. We have large concerns for the amount of rain forecasted for our area. Dirt roads and gravel roads will likely be washed out and make travel impossible in some areas.

Reminder that Pre-K orientation is tonight at 6:00. The meeting will be held in the gym. Please remember to bring proof of residency and student information sheet.
Reminder that tomorrow is open house for K-5 EES students attending face to face classes this school year. Below are the scheduled times. Kinder and First 8:00am - 11:00 am Second and Third 12noon - 3:00pm Fourth and Fifth 4:00pm - 6:00pm Open House will be held in the gym. Remember to bring a copy of your proof of residency and student information sheet. We look forward to seeing tomorrow.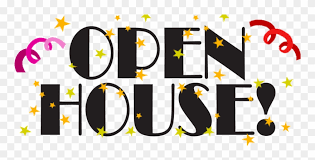 Good evening parents, Our K-5 virtual survey will be closing this evening at 8:00 p.m. sharp. If you have not signed up for the virtual learning model by 8:00 p.m. this evening you will not be able to do so. If your circumstances change, you will have to call the district office to register: 706-675-3320
Parents, If you are planning for your child to take part in the virtual education option, you will still need to come to open house in order to get the necessary registration paperwork.
Birthday shout outs for last week and this week! June 8th Christopher Smith, June 9th Ms. Kim Webb, June 11th Noah Burke, June 11th Josey Henry, June 11th Lucas McCormick, June 14th Ms. Laurie Shumake, June 17th Trystyan Ashley, June 20th Ivy Roper, June 21st Mckenzie Battle We hope you all have a fantastic day!